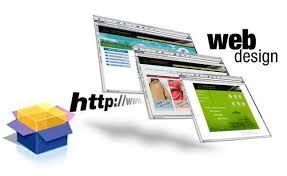 Responsive Web Design
Cozy Business Solutions Pvt. Ltd. is fast growing Web Designing Company in India. We offer creative, innovative and responsive web design service. As a creative web design company and offshore web design firm in India, our creative and experience professionals can deliver small business web design to corporate business web design. Our creative and talented web designers are capable of design unique design as per clients needs. Our responsive designs are always appear clean and rich in color and graphics. Our design experience ranges from designing simple websites, portals, social networking sites to dynamic and highly functional web applications.
Our best important part of our web design service is to understand the client's requirement and meet their requirement. Our motto is "Complete and Best Customer Satisfaction". We also guide our clients through a step-by-step process to ensure their effective web presence. We provide the excellent IT web services for each of our clients.
We ensure that we provide the best of facilities for Client's Satisfaction by making a unique and clean web design so that it gives the client just the kind of look he desires.
We provide Web Design Service according to the Clients requirements in these functional domains.

• Responsive web design
• B2B web design
• B2C web design
• E-commerce web design
• Shopping cart web design
• Corporate web design
• Online Service web portal design
• Information web design
• Community web design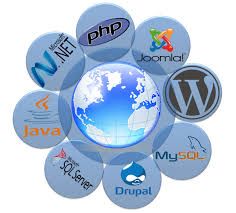 Web Development
Cozy Business Solutions Pvt. Ltd. is leading web application development company in India provide end to end quality web application development services. We build best web solutions using latest cutting edge technologies. We deliver high quality and efficient web applications that are easy to maintain, flexible, secure and easy to deploy. We are experienced in web applications handling large amount of data and complex transactions keeping performance and security in mind. As application development is a matter of clients' specific requirement, we strive to provide from web applications, ERP solution, CRM development, E-commerce to social network services. Integrating our cross-domain experience and extensive knowledge, we also provide custom application development services. Other than serving the needs of application development in India we also provide offshore application development services that cater to the needs of clients globally.
Our custom web application development services include

• Web Application Development
• Offshore project development
• Web enabled development
• E-Commerce Application Development
• Customized software development in India
Advantages of Web development at Cozy Business Solutions Pvt. Ltd. • Increase workforce productivity
• Lower IT development and maintenance cost
• Focus on client satisfaction
• Integrates capabilities and provides speedy services
• Mobilize application development and execution
• Compatible with various platforms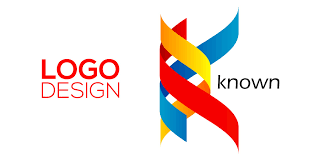 Logo Design
Unique creative logo is the first step towards building a great brand
Company Logo is not only a symbol or a small design. But it is an identity for your company or brand. Designing a unique logo requires more than graphical skills – you need to understand the brand, its audiences, competitors and the message you want to convey through the logo. We create original, unique and creative affordable logo designs and associated designs such as stationery and website to enhance your brand image. The company logo is an important prerequisite its brand identity not only it symbolizes the company but also communicates its essence & brand value. There are many logo design company India working in the direction of creating the most unique logo for their clients.

If you are looking for a logo designing, Ahmedabad based firm, your search ends with Cozy Business Solutions Pvt. Ltd. Our logo designer spends time understanding your requirements. In logo design, which begins with a detailed understanding of the client's business proposition & brand value? As part of the logo design process, we also develop unique, innovative and effective slogan that go well with the positioning of the brand. To maintain brand uniformity across your communication. We ensure that your company's logo reflects the company's brand and essence, whether you are a small company, corporate or a large company. We will work closely with you to determine and deliver exactly what your business needs are.
Why you require a logo or brand identity?
• Logo speaks about values of your company.
• Creates strong brand identity as well as makes people consider your products and services.
• Conveys your company's message and professionalism and also helps in building business trust.